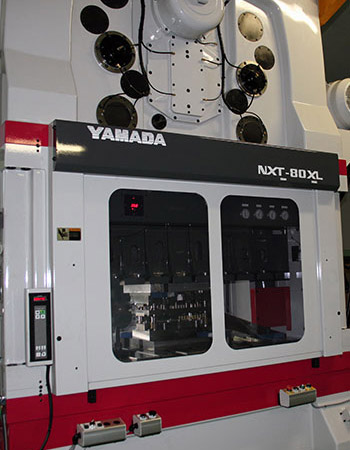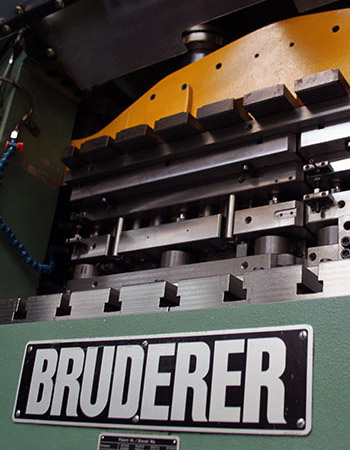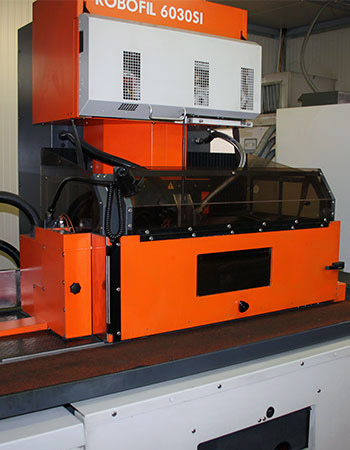 Machinery
---
The equipment and machinery currently in use include.
27 GRM and MC BIHLER
11 BRUDERER
1 YAMADA DOBBY NXT80-XL
2 HIGH TONNAGE IMV
2 BALCONI
8 TRADITIONAL SHEARING MACHINES from 20 to 120 TONNES
1 U4 ONE-HEAD PLANT
2 B1000 and B5000 TWO-CONTACT PLANTS FOR ELECTRO WELDED PRODUCTS
Possibility of direct machine-threading, for all equipment; direct assembly of two or more parts on BIHLER.
We provide self-certification material with manufacturing process control card or manufacturing control histogram, on customer request
The tooling department consists of the following machinery:
3 UNIVERSAL MILLING MACHINES
3 CENTRE LATHES
7 HORIZONTAL SPINDLE GRINDING MACHINES
2 NUMERICAL CONTROL HORIZONTAL SPINDLE GRINDERS WITH OPTICAL SCALE
2 ELECTRO-PUNCHING MACHINES
2 JIG BORING MACHINES
4 CHARMILLES TECHNOLOGIES WIRE EROSION MACHINES
2 HURCO NUMERICAL CONTROL MACHINERY WITH OPTICAL SCALE
2 CHARMILLES TECHNOLOGIES DIE SINKING EROSION MACHINES
Quality Assurance Department:
5 MITUTOYO AND NIKON PROFILE PROJECTORS
1 MITUTOYO OPTICAL MACHINE
1 KEYENCE OPTICAL MACHINE
MICRO-HARDNESS TESTERS
HARDNESS TESTERS
In addition to various digital altimeters, digital comparators and precision comparing worktables.